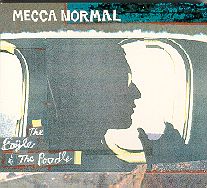 1. Breathing In The Dark

2. Her Ambition

3. The Revival Of Cruelty (video)

4. Rigid Man In An Ice Age

5. When You Build A House Without Doors

6. Prize Arm

7. Mrs. McGillvary

8. Now That You're Here

9. Kingdom Without Weather

10. Cave In

11. Drive At

12. Come On Pink Pearl

13. When You Know
Jean's favorite song on the album and why:
When You Know is a song that had been around for a while that we'd never recorded. It was meant to be very angular and experimental, but I think it expresses what you might say to a friend during some kind of turmoil. "Things you used to do alone, I will do will you. Ladders, walls, red carpets, lakes. And down we go through our mistakes." An offering to a friend -- for better or for worse.
David's favorite songs on the album:
The Revival of Cruelty.
When You Know.